2019 Tagline
Vision Becomes Reality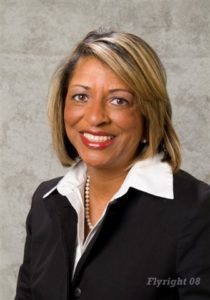 As we begin 2019 I ask Tabor 100 members to reach out to the Legislature to request that they support Initiative 1000. I-1000 will go a long way to right the wrongs of the sorely misguided I-200 which was voted into law in 1998. Estimates show that it has deprived minority and women-owned businesses of almost $4 billion in opportunities.
I also ask members of the Legislature to adopt I-1000 instead of sending it to the ballot box or offering an alternative. In this Legislative session, the most direct and expedient way to aid women and minority communities regarding education, employment and contracting is for you to vote "yes" for I-1000. The initiative turned in more than 380,000 signatures and needs about 260,000 certified voters out of that number in order for it to go to the Legislature. We urge the Legislature to vote the initiative into law as soon as the signatures are certified.
The case for the Legislature quickly turning I-1000 into law is compelling:
          1)  It has garnered more signatures than any ballot measure to the Legislature ever;
          2) It enjoys the full and unequivocal support of the three living former Governor's and the current occupant of the office– Governor Jay Inslee;
         3) Washington is only one of 8 states in the nation that has banned affirmative action and I-1000 will turn that around; and
         4) I-200 has stunted the growth of our businesses, education and employment opportunities for more than 20 years.
Tabor 100 will be fully engaged in advocating for I-1000. We will be reaching out to all of you often to join in this fight.
I cannot talk about I-1000 without recognizing former State Representative Jesse Wineberry and Gubernatorial Advisor and successful businessman, Nat Jackson. They have worked tirelessly for more than a year to see I-1000 be made law. They represent selfless devotion to a just cause. We applaud them and, more importantly, will make sure what they have promoted over the last year becomes law and makes for untold opportunities in minority communities statewide.
What Drives Us
Our Mission
Tabor 100 is an association of entrepreneurs and business advocates who are committed to economic power, educational excellence and social equity for African-Americans and the community at large.