2019 Tagline
Vision Becomes Reality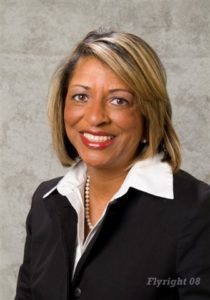 Whew!  February is almost done, and we will soon be moving into Spring!
As the seasons change, we foster hope and encouragement that our emotional, social and economic fortunes will change for the better. It is important to understand that all three are wrapped up in each other — you feel better if your economic situation is improved.
To that end, I want to emphasize the reason Tabor 100 was created, but also, why it is especially important now to improve the economic conditions of the minority community, especially the African American community. Both the creation of the Economic Empowerment Center and the passage in the Legislature of I-1000 are critical to improving our economic situation. 
 A recent Seattle Times article laid out our economic condition in very stark terms. What we are paid means less than our long-term net worth. The same is true about what we spend – we can spend whatever, but the real key to our future and that of our kids and others in our community is what we have in the bank or the brokerage, the real estate we own, the appreciable assets that make up our overall worth. Bolstering this net worth is really what we, as an minority economic engine, are about. Overall, one of the best ways to improve net worth is through successful business ownership, the basics of both the EEC and passage of I-1000.
 The Seattle Times article states that in King and Snohomish counties the average net worth of an individual is $399,000. In fact, it goes on to say that we are living in one of the "richest places in the nation." The median net worth among more than 100 metro areas that make up the U.S., is $110,000, so we almost quadruple that number, ranking us tenth in net worth nationwide. Unfortunately, the wealth that is touted in the first part of the article only does not extend equally by race.
 For Latinos living in our region, their net worth is around $90,000. For African Americans, their net worth is about $23,000. It seems that the economic "good times" as I have stated in previous articles, are not apparent for either Latino or African American households. It seems that the one differentiator is home ownership, a product of income generation. Those who are making money, through business and otherwise, can afford a home and that factor alone allows them and their family to prosper economically.  Interestingly, among African Americans nationwide, this region has a lower homeownership rate.
The Seattle Times article is interesting and another reminder of why we at Tabor 100 are doing the work we are doing. I again implore you to join us and want to assure you that we will keep it up with the goal of changing these numbers for the better.
What Drives Us
Our Mission
Tabor 100 is an association of entrepreneurs and business advocates who are committed to economic power, educational excellence and social equity for African-Americans and the community at large.