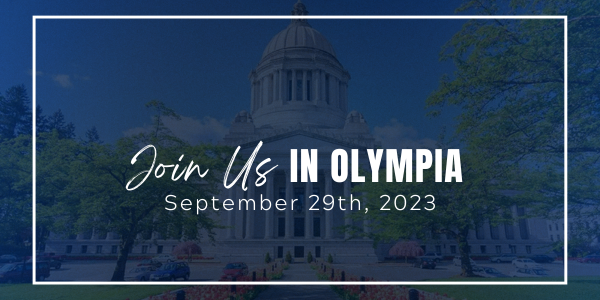 Stand Up for Change: Join Us in Olympia
Stand Up for Change:
Join Us in Olympia on 09/29/23! 10:00 A.M.
We're at a pivotal moment for our business community, and your voice matters now more than ever. On September 29th at 10:00 AM in Olympia, WA, the Washington State Department of Transportation (WSDOT) will conduct a crucial public meeting on proposed rules that could reshape opportunities for Minority, Veteran, and Women's Business Enterprises (MWBEs) across our state.
What's at Stake:
Under these proposed rules, MWBEs could play a significant role in WSDOT projects funded by the state. This landmark change hasn't been seen since 1998 when I-200 passed. If successful, it could nearly triple the available contracts for MWBEs, providing unprecedented opportunities for growth and inclusion in our community.
Why Your Presence Matters:
Your presence at this meeting can influence the outcome and pave the way for a more equitable business landscape. This is a chance to advocate for change, champion diversity, and help shape the future of our business community.
Join Us in Olympia:
We invite you to join us in Olympia on this critical day. Tabor 100 will be carpooling to Olympia, departing from 7100 Fort Dent Way in Tukwila at 8:00 AM on the 29th. If you'd like to ride with us, please contact James Faison at 503-493-0684 or info@faisonconstruction.com. Alternatively, reach out to Henry Yates at 206-669-2084 or henry.yates@comcast.net. They can also provide assistance in understanding the rule and preparing your testimony.
Can't Make It? Your Voice Still Matters:
If attending in person isn't possible, your support from afar is invaluable. Below, you'll find details on the rulemaking hearing and the proposed rules themselves. Your insights and opinions can still make a difference.
Let's Make History Together:
This is a monumental opportunity for our business community, akin to the efforts to overturn I-200 several years ago. We urge all our members to stand with us in Olympia on the 29th.
Thank you for being a driving force for change.