20th Anniversary Gala
Crystal Eagle Awardees
20th Anniversary Gala
Scholarship Awardees
20th – "Vision Becomes Reality"
19th – "There's Power in Unity!" September 14, 2018
18th – "Shaping Our Destiny" September 15, 2017
17th – "Seizing your Opportunity" September 30, 2016
16th – "Stay Focused on the Goal" September 30, 2015
15th – "Get in the Game" October 4, 2014
14th – MOVING FORWARD IN UNITY September 14, 2013
13th – RISING ABOVE IT ALL September 15, 2012
12th – THE LEGACY CONTINUES September 17, 2011
11th – VISION TAKES FLIGHT September 18, 2010
10th – CHANGING DREAMS TO REALITY September 19, 2009
9th – POWER THROUGH UNIFYING COMMUNITIES-2008
8th – SOCIALIZE, APPETIZE & RECOGNIZE-2007
7th – CELEBRATION FOR DIVERSITY-2006
6th – NEW CONNECTIONS FOR OUR DIRECTION-2005
5th – ELEMENTS OF CHANGE-2004
In the past 20 years, Tabor 100 has:
Had 4 distinguished President's – (picture) L. David Tyner, III; Donald King; Craig Dawson, and Skip Rowland.
Tabor has Awarded more than $250,000 in scholarships to 64 students of this
Presented 108 Crystal Eagle Awards to honor individuals that make a difference. If you are a previous awardee or scholarship winner, please stand. Let's give them a round of applause.
And, in the pursuit of Langston Tabor's vision, Tabor 100 championed I-1000, the Washington State Diversity, Equity and Inclusion Act!! (Applause). This act ensures that every resident of Washington State has equal opportunity and access to public contracting without adding quotas or preferential treatment.  I encourage you to continue this work and to ensure that the 3.5 billion $$ in economic losses experienced over the past 20 years,  are turned into economic gains by voting I APPROVE on the ballot this November!
To further support this vision and the commitment to I-1000, Tabor 100 will be moving to its new home and opening the Tabor Economic Development Hub. (applause & photo).    The Hub will be a community focused resource that will offer hands on services and support for women and minority owned businesses.  The Hub will serve as a much needed access point for collaboration between public agencies, private corporations and small business.  The Hub will provide training, access to capital – thanks to our partners at Seattle Credit Union; and drive economic opportunity for every resident of Washington State.   Tabor 100 had the privilege of hosting its first meeting at the hub earlier this year, when Governor Jay Inslee and the leaders of his sub-cabinet announced the results of the statewide disparity study.
Presidents Address, Ollie Garrett
20 years…wow!!!
This year truly marks the chance to reflect upon the legacy of Tabor 100 and the community that we serve.  Tabor's mission statement reads as follows: Tabor 100 is an association of entrepreneurs and business advocates who are committed to economic power, educational excellence and social equity for African-Americans and the community at large.  I believe that Tabor's mission reflects sincerity, commitment to equality and that our concern for the greater good appeals to everyone in our community.
20 years is a long time; and I am honored to be part of an organization that is focused on bringing people together.   In a "Me, me, me" society, we continue our mission to bring about economic change in undeserved communities.  Tabor 100 has a rich history and tradition of serving minority groups. For the past 20 years, Tabor 100 has worked to ensure that the brush of economic opportunity & prosperity reaches all members of society and to provide that opportunity with fairness and with justice.
This year's theme "Vision Becomes Reality" speaks to that history and our responsibility to fulfill the vision started by David Tyner in honor of the legacy left behind by Langston Tabor.  As I reflect over the past 20 years, each theme has reflected the commitment to Tabor's vision.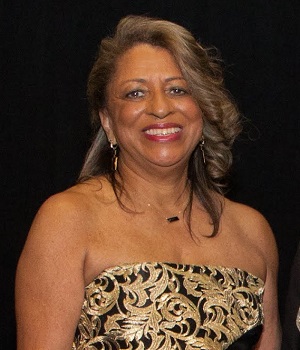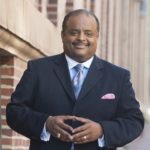 Roland Martin, Tabor 100 20th Anniversary Gala Key Note Speaker
NewsOne Now Host & Managing Editor Roland S. Martin interviews Radio One, Inc. Founder and Chairperson Cathy Hughes during the taping of TV One's "Cathy Hughes One on One: A NewsOne Special" on Wednesday, Oct. 12, 2016 at Howard University in Washington. TV One's primetime special premieres Tuesday, Oct. 18 at 10 p.m. ET. (Kevin Wolf/AP Images for TV One)[/caption]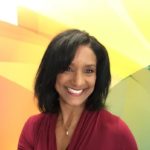 Joyce Taylor
2019 Emcee
Award Winning Journalist, King 5 TV