Pre-proposal October 29, 2020 at 10:00 a.m.
Until: November 19, 2020 at 10:00 a.m.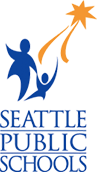 The Seattle School District No. 1 (District) is soliciting qualifications and proposals from experienced firms for pre-construction and construction services for the Rainier Beach High School Replacement (Project). The District intends to award a contract utilizing the General Contractor/Construction Manager (GC/CM) competitive alternative construction procurement process authorized under the Revised Code of Washington, Chapter 39.10. The District obtained project approval from the Washington State CPARB PRC to utilize the GC/CM delivery method on this Project.
A pre-proposal virtual format conference is scheduled for October 29, 2020 at 10:00 a.m. The meeting will be virtual only via Microsoft Teams. Use the link below to access the meeting:
https://tinyurl.com/RFP092007-GCCM-RBHS-Pre-Propos
Interested firms may obtain a copy of the Request for Proposal:
In Person:
ARC
2730 Occidental Ave S.
Seattle, WA 98134
Telephone No. (206) 622-6000
Fax No. (206) 622-6712
On-Line:
Proposal documents, associated addenda and Bidders Lists are available at Builders Exchange of Washington, Inc. On-line Plan Center (www.bxwa.com). To access documents on-line with Builders Exchange, go to "bxwa.com" and click on "Posted Projects, "Goods and Services," and "Seattle Public Schools Goods and Services."  It is recommended that proposers "Register as a Bidder" in order to receive automatic email notification of future addenda, to download addenda, and to be placed on the "Bidders List." Proposers that do not register will not be automatically notified of addenda and will need to periodically check the on-line plan room for addenda issued for this project. Contact Builders Exchange at (425) 258-1303 if additional assistance is required.
he Request for Proposal will also be available on the Seattle Schools website at:
http://www.seattleschools.org/procurement, and click on "Additional Links" then "Current Solicitations."