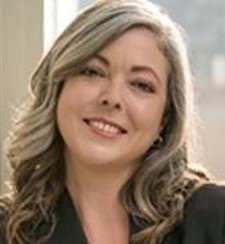 Rachel Smith : Seattle Chamber President and CEO
The Seattle Metropolitan Chamber of Commerce and Tabor 100 Partnership
As a Tabor 100 member, you automatically have a membership to the Seattle Chamber. Did you know that? What have you done with that membership? Has the Seattle Chamber helped your business grow? If you do not have positive responses to these questions, perhaps the Chamber's new initiative will serve you better. "Reach out and give us a call," said Seattle Chamber President & CEO Rachel Smith. "We are developing robust tools for technical assistance, business retention, and growth." This new tool is called Endeavor Northwest and it is aimed at
Black and Brown businesses. "It is a business accelerator in partnership with Business Impact
Northwest and Emerald City Collaborative.
We will help ready-to-grow businesses with technical assistance—bonding, insurance, licensing, creating materials—everything they need to be competitive." Business owners in the program will receive: customized industry-based coaching, access to capital, and an opportunity to win a contract with Cornerstone General Contractors. "If they are successful there, then we can create more
opportunities and expand across the board."
The program promises to help business owners understand if they are ready to take on larger projects, and how to get ready if they are not. If you are a consultant, not a contractor? "We are working through how to help consultants." Smith said. Public and private funders as well as new and existing minority accelerator programs will link under the Endeavor NW umbrella. "We want the initiative to be replicable across the region." Smith says the Chamber will help Black and Brown businesses grow through economic development, advocacy, and public safety. Let's participate, watch, and see what happens.
Endeavor Northwest will kick off in May 2022, headed by Chamber Vice President of Economic Development Vaughn Taylor. In the meantime, you may contact him.
Vaughn Taylor | vaughnt@seattlechamber.com
206-558-3440