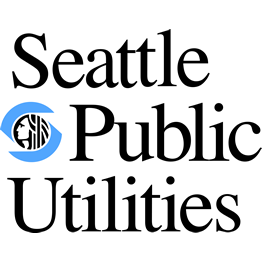 Purpose:
The purpose of this announcement is to notify interested consultants that Seattle Public Utilities plans to seek consulting engineering services to evaluate the seismic vulnerability of the Eastside and Riverton Reservoirs, identify upgrade solutions and determine the upgrade option that most efficiently balances cost with risk for each reservoir. There is an optional design and construction services phase.
The Eastside Reservoir is a below grade, 30 million gallon, post-tensioned concrete tank located in Bellevue, Washington that was constructed in 1986. Eastside Reservoir has experienced excessive cracking and leakage in the floor slab and sustained minor to moderate damage in the 2001 Nisqually Earthquake. The 2018 SPU Seismic Study determined that Eastside Reservoir would likely be severely damaged if subjected to earthquake ground motions consistent with current building code design level ground motions.
The Riverton Reservoir is a partially below grade, 20 million gallon, post-tensioned contract tank located in Sea-Tac and was constructed in 1979. Although Riverton Reservoir did not experience any damage during the 2001 Nisqually Earthquake, pseudo-static analysis indicates that even moderate ground shaking may result in significant damage.
More detailed seismic analysis is needed to more precisely determine the seismic vulnerability of each reservoir and identify seismic upgrade options. Sanitary, electrical, safety and other operational support systems will also be evaluated. Conceptual upgrade design approaches need to be developed along with planning level cost estimates. SPU will also need consultant assistance during SPU's internal options analysis process.
SPU will select the preferred upgrade approaches for each reservoir. During the second, optional phase of the contract, SPU may choose to retain the consultant to prepare design documents, including drawings and specifications, for each reservoir and then have the consultant provide construction assistance. Alternately, SPU may choose to hire another consultant for design and construction services.
SPU will hold a non-mandatory meeting from 10-11AM on Thursday, December 17, 2020 via WebEx (see details below) to answer any questions consultants may have about the project and to develop a list of interested consultants so that consultants interested in teaming with other consultants can connect with one another. The formal solicitation is expected to be advertised in January 2021.
WebEx Meeting Information:
Date: Thursday, December 17, 2020
Time: 10-11AM
The WebEx Meeting Number (Access Code): 146 082 5147
Meeting Password: YWmDvkqj294
URL: https://seattle.webex.com/seattle/j.php?MTID=mf6543e5a55b40ab88b6b94ff5625a578.