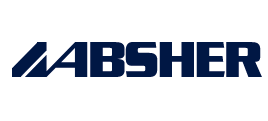 SUB-BIDS REQUESTED FOR
PIERCE TRANSIT MAINTENANCE BASE
FUEL & WASH BUILDING
LAKEWOOD, WA
Bid Date: May 6, 2021 at 2 pm
Bid will be accepted at Absher Construction Lakewood Office
 Bid Package 04.00 – Masonry
 Bid Package 07.20 – Roofing
 Bid Package 07.30 – Siding and Sheet Metal
 Bid Package 08.20 – Sectional Doors
 Bid Package 08.40 – Aluminum Storefront, Glazing, and Skylights
 Bid Package 09.00 – GWB and Metal Framing
 Bid Package 09.90 – Painting and Coatings
 Bid Package 10.00 – Misc. Finishes and Rough Carpentry
 Bid Package 11.65 – Facility Equipment
 Bid Package 21.00 – Fire Suppression
 Bid Package 22.00 – Mechanical
 Bid Package 26.00 – Electrical
Absher Construction General Contractor/Construction Manager (GCCM) is
requesting subcontractor bids for the bid packages referenced above for the
Pierce Transit Fuel & Wash Building project. All bids must be submitted on the
proper proposal form included in the bid documents.
Sealed bids will be accepted until May 6, 2021 at the above-listed times at
Absher Construction Lakewood Office, located at 9518 39th Ave. Ct. SW,
Lakewood, WA 98499.
All properly delivered bids will be opened via a virtual meeting at 3:30 pm. Late
or incomplete bids will be rejected. Faxed or emailed bids will not be accepted.
The GCCM and Owner reserve the right to reject any or all bids and to waive
informalities or irregularities in the bids. A bid bond will be required in the form
of a surety bond, cashiers check, or a certified check, in the amount of (5%) of
the bid amount, for bids in excess of $300,000.
DBE Participation Goal: 3%
Bid documents can be obtained from ARC Document Solutions in Tacoma for
cost or viewed at:
Builders Exchange of Washington
http://www.bxwa.com/bxwa_toc/private/1.html
Absher Project Viewing
https://securecc.smartinsight.co/#/PublicBidProject/576046
9518 39th Ave Ct SW, Lakewood, WA 98499
Contact: Jessica Tibbets, 253-446-3449, jessica.tibbets@absherco.com
We are an equal opportunity employer and request sub-bids from all interested firms
including disabled veterans, disadvantaged, minority, and women business enterprises.
Absher Construction Company is signatory to the following Unions:
Carpenters & Laborers
We are a member of the AGC of Washington and AGC of Washington Safety Team.
# CC01*ABSHEC*345PS