OMWBE Electrical Contractors Listening Session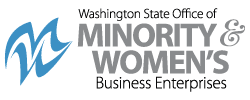 Hello Partners,
In 2018, the legislature passed Senate Bill 6126; this bill will go into effect on July 1, 2023, which makes sweeping changes to the electrical workers' path to journey level (01) electrician certification. On November 17, 2022 from 3-4pm, the Office of Minority and Women's Business Enterprises (OMWBE), in partnership with the Department of Labor and Industries (L&I) will host a listening session to discuss these new requirements and the resources and information available to assist your business comply with the new law.
The goal of this listening session is to raise awareness of the new requirements and to highlight information and resources available to assist business in understanding and implementing the new requirements. During this listening session we will hear businesses discuss their experience and concerns with implementing these new requirements. In addition, L&I staff will be on hand to explain the law, current rule-making efforts and resources available to assist employers. Members from the Washington State Apprenticeship and Training Council will also be available.
We ask that you take this quick survey, to share your experience on how accessible apprenticeship programs are, or your experience creating your own program. The survey will only take a couple minutes to complete.
To sign up to attend the listening session, please use the registration link below. We look forward to this important discussion. In the meantime, if you have questions regarding this new law, please contact SSB6126Implementation@LNI.wa.gov.
Thank you,
Brenda Portaro
OMWBE