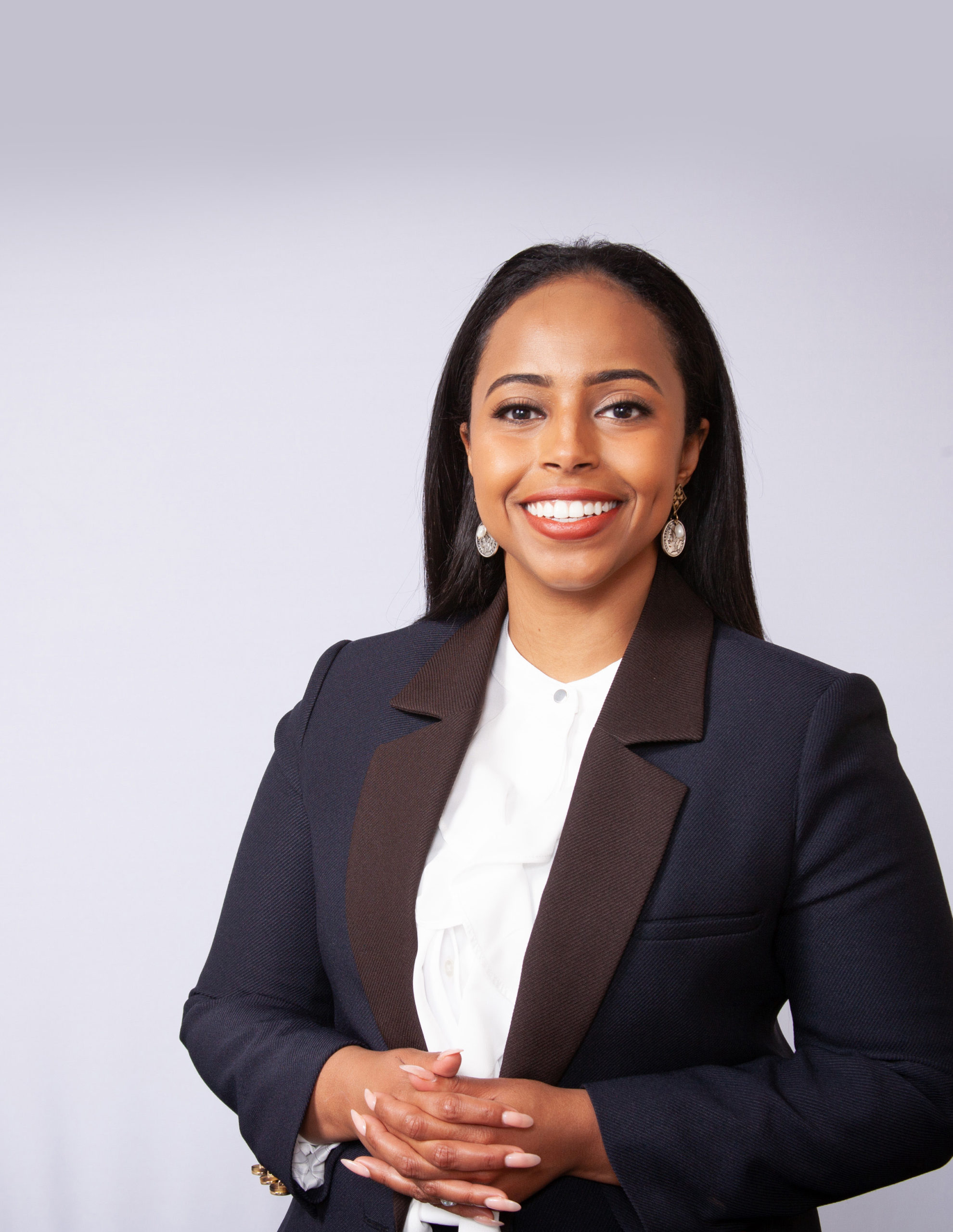 Hamdi Mohamed : Port of Seattle Commissioner
Hamdi Mohamed began her preparation to become the Port of Seattle's first Black female Port Commissioner when she was three years old as a Somali immigrant settling in south King County. Both her mother and father were a part of the yet-to-be hatched '' Port Commission plan with her mother working at the Port's prized Sea-Tac Airport and her father as a truck driver, delivering many of the goods that crossed the docks at the Port of Seattle.
Her family raised Hamdi and her 9 siblings in Kent, Burien, Sea-Tac, and Seattle, and their hard work and inspiration led her to study Law, Society and Justice at the University of Washington where she received a Masters degree, going on to obtain a Certificate in International Global Business from Harvard University. While Hamdi achieved academic success like no other in her community, she was motivated hugely by her parent's commitment to build a better life and give back to the community, which anchored her pursuit of the Port Commission job. She worked for Congresswoman Pramila Jayapal, the current Chair of the Progressive Caucus of the U.S. Congress and a stalwart champion of civil rights and racial justice, and gravitated towards causes that promoted community, serving on several boards dedicated to equity for Black and Brown people.
The Port Commission plan worked splendidly, and, in January, Commissioner-elect Mohamed was sworn into the Commission ranks on her mother's Quaran (the Islamic sacred book). "This is history in the making, says Mohamed. "It's an amazing HAMDI MOHAMED Port of Seattle Commissioner 7 The Langston Tabor 100 News Magazine 8 feeling to become the first Black woman elected to the Port of Seattle Commission, and the first Somali American woman elected to office in Washington State.  I believe for our region to participate in a competitive global marketplace at our highest capabilities, we must be represented by the full breadth of our community…"
For Tabor 100 members, regardless of your business, Commissioner Mohamed has made it clear that she will take her passion for equity and diversity in contracting to the Port. She recently announced her intent to create the first-ever Small Business Recovery Task Force. "I want to ….. assess some of the existing barriers and examine potential solutions for small businesses that have
been hit really hard by the pandemic…." She explained.
The Task Force is well on its way to becoming a reality and Commissioner Mohamed has made it clear that it is just the beginning in her effort to ensure that the benefits of one of the most powerful institutions in the state, accrue to all of its constituents. Interestingly, Hamdi is the only Port Commissioner living in the south King County area, where Sea-Tac airport, the Port's largest asset, is located.
"Tabor 100 congratulates Commissioner Mohamed on her historic victory and we offer whatever we can to aid her in her quest to diversify Port contracting in all areas," proclaimed Tabor 100 President and CEO, Ollie Garrett.
While Hamdi's plan was one that led her to the Port Commission, it is only fair to note that her parents were not exactly on board with it, even though they gave her the tools and opportunity to make it happen. My parents said, '' You should be a doctor. You should be a lawyer. Definitely not a politician." Regardless, they and Hamdi's many siblings, are all pleased at her accomplishments and especially proud that she is the first Black woman to serve on the Seattle Port Commission. "Growing up, my mother often told me about a Somali proverb: 'to be without a woman is to be without life.'
To me, this is like saying that water is life – women give life and support to every person. And yet despite that, for women, our work has historically been uncelebrated, unnoticed,
undervalued, and, at times, even painted in a negative light. On Women's History Month, I think about the many Black women in U.S. history who fought for women's rights, the suffrage movement and civil rights, but have been left out of narratives about what our country stands for. These leaders continue to inspire me today, such as Frances Ellen Watkins Harper, Shirley Chisholm, Fannie Lou Hamer, Mary Church Terrel, and more.
"To be without a woman is to be without life. We must extend this powerful mantra to all women around the world. Women of the world want and deserve equal pay, opportunity and future."