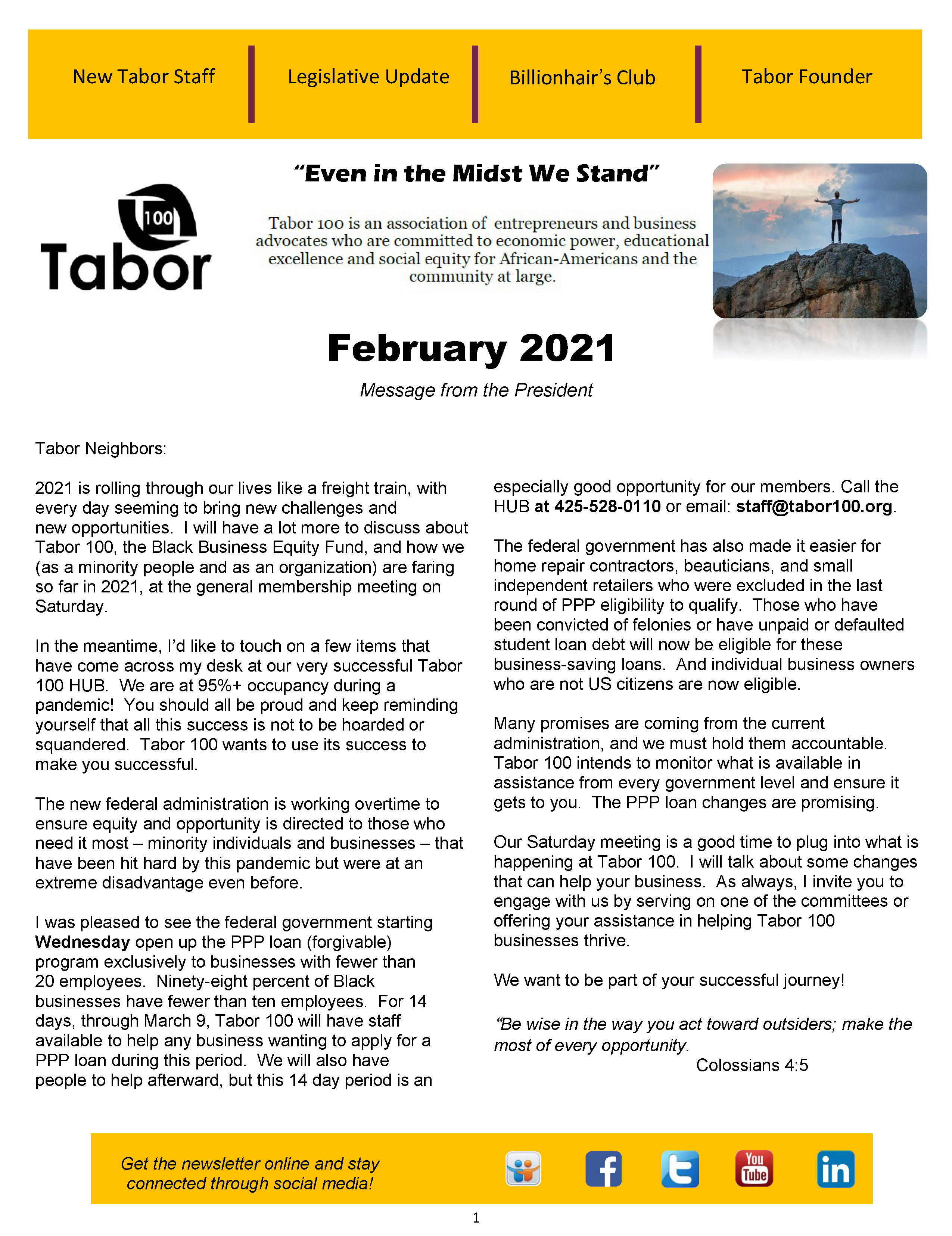 Tabor Neighbors:
2021 is rolling through our lives like a freight train, with every day seeming to bring new challenges and
new opportunities. I will have a lot more to discuss about Tabor 100, the Black Business Equity Fund, and how we (as a minority people and as an organization) are faring so far in 2021, at the general membership meeting on Saturday.
Check our website regularly for pertinent news and notices.