Event details
November 14, 2019

Thursday, 6PM to 8PM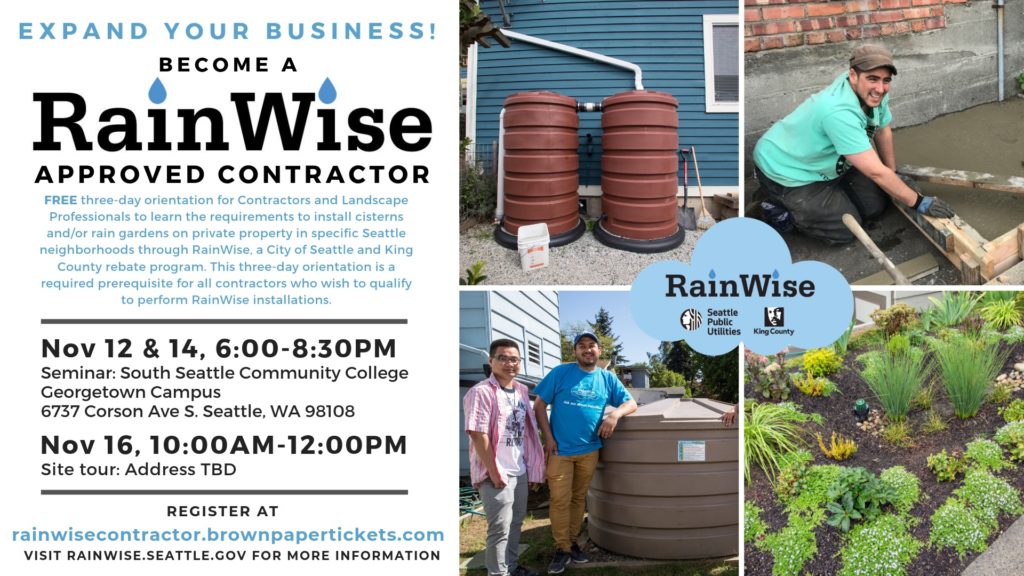 This Free RainWise Training, which is a solid business expansion opportunity for landscape and construction contractors. The training is free, and businesses must have the training to be promoted and be part of the RainWise program. The first session of the three part series is on 11/12/19.
Above is the flyer for the program and below is a link to the free registration site.
https://rainwisecontractor.brownpapertickets.com/
RainWise Outreach Grants with ECOSS are available to recruit diverse contractors to join the RainWise contractor pool and provide additional onboarding support when needed. Ruben Chi Bertoni is the contact for that effort. If you have any lists of multicultural contractors, please forward this flyer to them. ECOSS is able to offer pre-training, translation support during the training, and additional training and coaching to diverse contractors. To take advantage of this extra assistance, interested parties can contact Ruben@ecoss.org.