Connect and Build with Cornerstone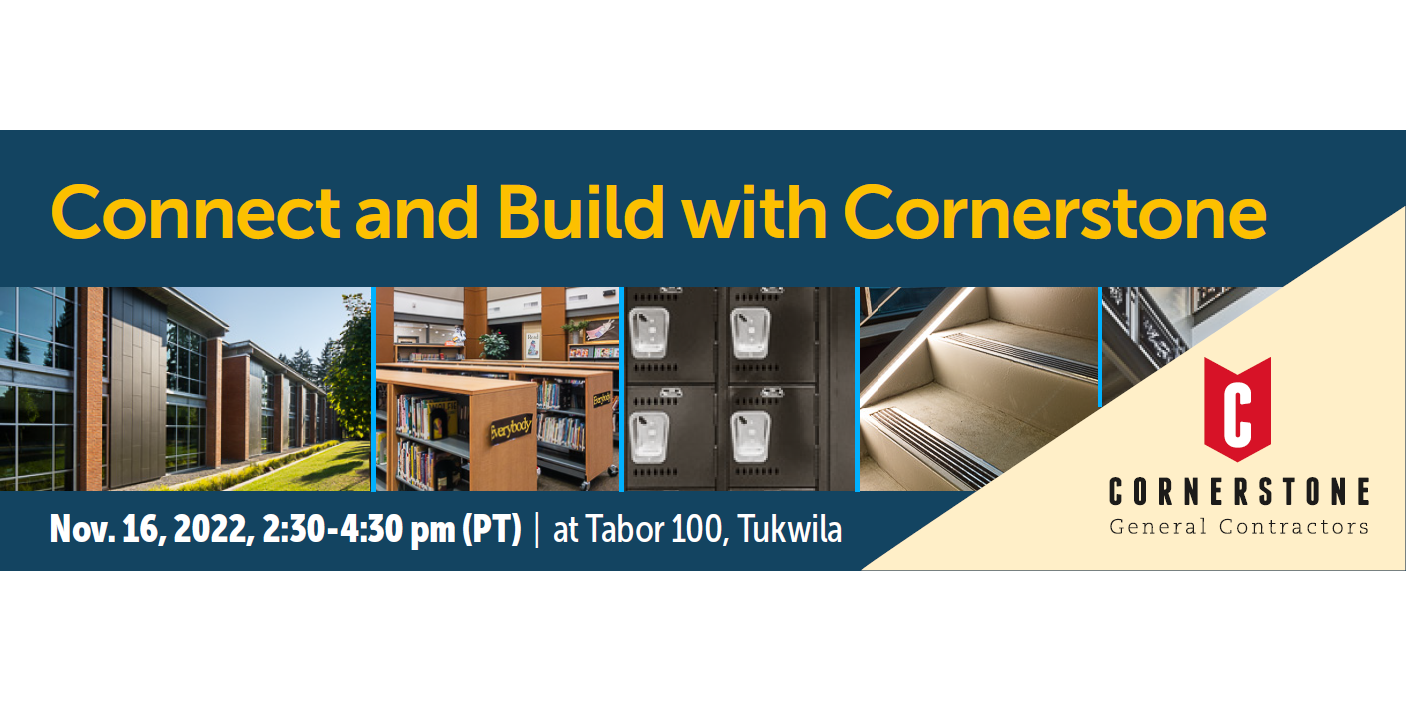 November 16, 2022 from 2:30pm to 4:30pm
Location:
Tabor 100 Hub
7100 Fort Dent Way
Tukwila, WA 98188
Cornerstone General Contractors, Inc., builds community spaces in Western Washington, with a focus on K–12 education facilities. Learn how to connect and build with Cornerstone as a subcontractor or supplier.
This meeting will include:
The top leadership of Cornerstone.
A representative from Washington State's.
Office of Minority and Women's Business Enterprises (OMWBE).
A representative from USI Insurance Services, an insurance and bonding firm.
Light refreshment!
Presentation topics include:
What Cornerstone looks for when working with subcontractors.
Different types of bid delivery methods.
How to win bids on Cornerstone projects.
Where to find resources for mentorship and training for your business.
Information about current and upcoming Cornerstone projects.
Health and safety on Cornerstone projects.
Q&A.
This event covers additional resources such as:
How to get OMWBE certification.
Where and how to find bonding and insurance coverage.
Mentorship and training to remove barriers to participation.
Registration
Register through this EventBrite page.
You can also register by RSVPing to Vicki Puckett, DEIO Director at Cornerstone, VickiP@CornerstoneGCI.com. Please include "Connect and Build" in the subject line.
A bout the contributors
Cornerstone General Contractors, Inc.
OMWBE
USI Insurance Services