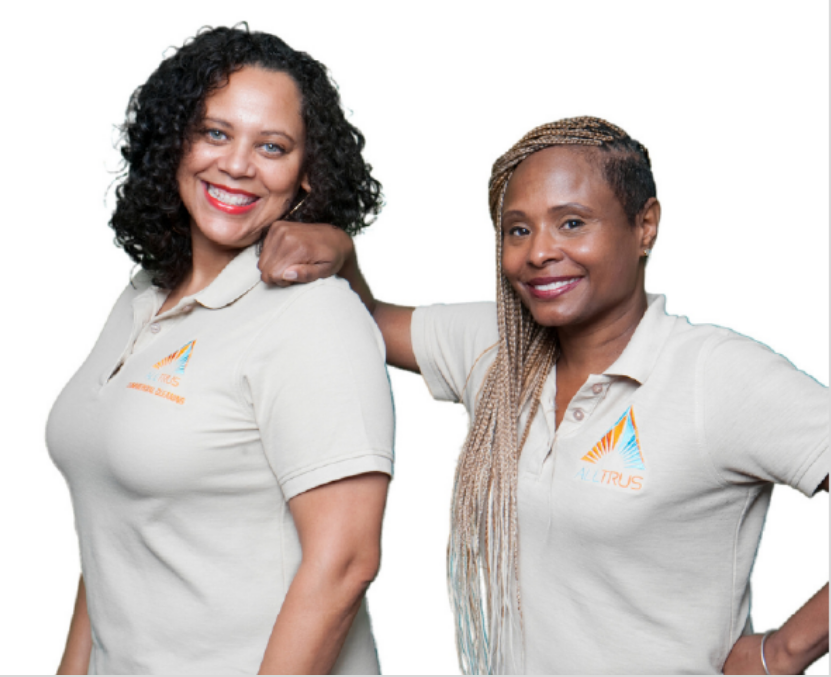 ALLTRUS OMWBE – Partners Denise Ransom and Darci Henderson Share Lessons From The Road To Certification
Alltrus partners Denise Ransom and Darci Henderson embarked on a journey to develop their business in Washington State. Alltrus is equipped with an impressive capabilities listand is ready to meet its client's cleaning needs, including OMWBE certification.
We have hands-on experience with starting a business during a pandemic. To be honest, we have had to navigate without anyone holding our hands. Having the OMWBE
certification gives us access to RFPs and other bidding situations. We know what it takes to succeed and how to be profitable. Our relationships through OMWBE are an
essential part of our business development strategy. In this second article of three, Denise Ransom and Darci Henderson share their experience during, and after getting
their OMWBE certification with readers of the Langston Newsletter.
We talked about the importance of making time to complete the application process and what it means to business development. They have learned a lot on the road to attaining OMWBE Certification.
As for the process, one must be organized to efficiently complete the required forms and provide accurate, supporting documentation. It is a rigorous process but
worth the effort. Tabor 100, and certification classes provided guidance. A new world of contracts has opened up to them.
Denise and Darci recommend staying connected with your certification contact during the application period. Managing response deadlines helped them stay focused
while applying. The submission itself does not guarantee certification, they noted. Start to finish took ninety days once our documents were submitted.
We realize the importance of building relationships. For us, it is the key to getting new business. Having OMWBE certification brings more visibility and opportunities to ALLTRUS. We can't rely on that alone, we get out there and build relationships.
Networking is another key ingredient to developing new business. The ability to build relationships while attending networking events is critical. The pair have leveraged the certification while making new connections. Doors open when companies can associate Alltrus with OMWBE certification. The partners see the combination as a powerful tool in getting invites to meetings that lead to new projects.
Constantly on the lookout for new leads, the pair considers OMWBE member sites a reliable source of leads. Business development emails and client outreach support their success.
Alltrus places great importance on employee safety and provides continuous training. Alltrus offers a complete service line to support needs in construction cleaning,
disinfecting related to the COVID-19 virus, and custom janitorial cleaning services.
Connect with Denise and Darci at Alltrus.com.