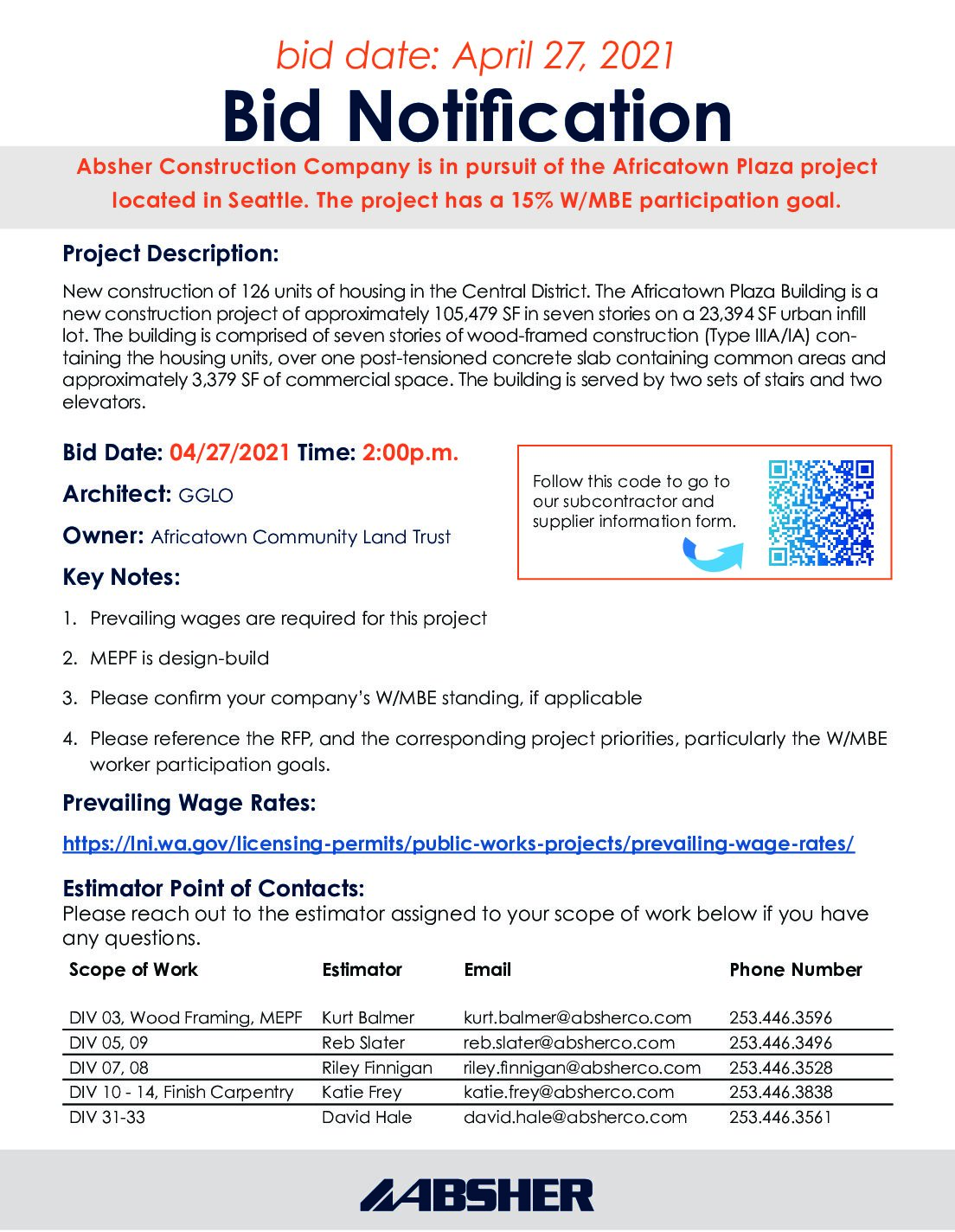 Africatown Plaza - Bid Notification
Project Description:
New construction of 126 units of housing in the Central District. The Africatown Plaza Building is a new construction project of approximately 105,479 SF in seven stories on a 23,394 SF urban infill lot. The building is comprised of seven stories of wood-framed construction (Type IIIA/IA) con-taining the housing units, over one post-tensioned concrete slab containing common areas and approximately 3,379 SF of commercial space. The building is served by two sets of stairs and two elevators.